Okeyy..ni 1st time mia buat tag..sebab TUAN EMPUNYA LAPTOP tak ada kat umah..so dalam kebosanan ini mia try wat tag ni...tag ni datangnya dr haori...
What is your Fav perfume?
REXONA..tapi selalu pakai kak lana punyer jer...
Do you own a gun?
GUN???senjata paling berguna adalah MULUT..sebab senang kalo ada apa2 jerit jer...kui3..
Do you get nervous before doctor appointments?
YAAAAA....selalu takut nak jumpa doktor..takut kena injection...
What's your favorite piece of jewelry?
WHITE GOLD dan DIAMOND...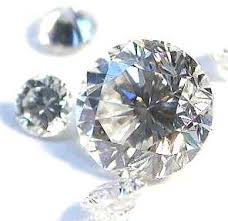 Favorite hobby?
TIDO..TIDO..TIDO...KUI3
Name 3 thoughts at this exact moment?
-aku dah bosan..dah bosan yeahh yeahhh...
-lapar...(makan jer keje kan?)
-tak tau buat apa...
Name 3 drinks you regularly drink?
-milo
-air kosong
-100 plus
3 current worries?
-masalah kesihatan
-duit..
-tak tau nak masak apa untuk mama esok...
Current hate right now?
-tak suka keadaan yg sunyik...BENCIIIIIII...
Favorite place to be?
-nak tengok laut...
Where would you like to go?
-nak gi PENANG balik..kui3..yang kali ni harap2 tak ella yg datang mengganggu..
What shirt are you wearing?
-t-shirt liverpool warna putih...
Favorite color?
-merah
-purple
-putih
Would you be a pirate?
PIRATE??buat apa nak mencurik ni???tp dalam criter PIRATES OF THE CARRIBEAN tu ensem2...i like..
What songs do you sing in the shower?

-tak tentu...tp selalunya lagu slow2..
Favorite Girl's Name?

-of coz la nama sendiri NUR AMIERA..
Favorite Boy's name?

nak taruk nama bf i boleh???hahaha...
What's in your pocket right now?

-seluar ni tak da poket...
Last thing that made you laugh?
-tengok diari af7...time isma jatuh dari kerusi..kelakar tul lah...
Worst injury you've ever had?
-YAAA...masalah gastrik...
Named 5 person to do this tag.
-tak tau nak tag saper...pesan kak lana sapa yg nampak tag ni yg belum jawab lagi..tolonglah jawab...kui3..